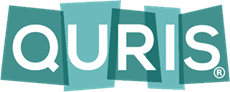 Content Editing Guide
Table of Contents
Login Overview
Content Section Media Section
Mobile Publishing Section User Management Section
Content Section
Content
Welcome Review Report
Redirect URL Management
Main Heading (Name of Program – ie "Clinical Companion")
Content Announcements Quick Links Settings
Info
Recycle Bin
Actions Button vs. Ellipses Preview Button
Save and Publish Button Main Heading Menu
Item Creation
Link To Page
Panel Settings
Toolkits
Toolkits
Site Settings
Footer Settings App Menu Tags
Panel Settings Export Sitemap
Settings – to include Password protection on web and app Info
Navigating Around
Creating Tiles/Nodes in Toolkits
Contacts Drugs Guideline Guidelines Handbook
Image/PDF/Resource Link To
Page Pathway Resources
Shared Decision Making Aid
Tile/Node Menu
List Settings Notes
List Tag Setup Settings
Info
Creating Content
Condition – Hospital Condition - Primary Care Contact
Contact Group Guideline Guidelines
Image/PDF/Resource Link To
Page Pathway Treatment
For All Content
Media Section
Media – Display Toggle
Folders – Create – File, Folder, Image
3. Mobile Publishing Section
Node Id Version Date Size Build
Cloud Icon
"X" button
Notifications
Notifications History Creating new notifications
User Management Section
Users
Invite User Create User Groups Display Toggle
Editing a User
Confidentiality / Document Control
This document contains information that is confidential to Tactuum Inc and is submitted by Tactuum to support our customers concerning the Quris platform. It should not be used for any other purpose or disclosed to any other party, either whole or in part, without the prior written consent of Tactuum except as follows. The customer may permit its employees, advisors and agents to know the contents of this proposal, to have access to such parts of the contents as are strictly necessary, but the potential customer shall ensure that its employees, advisors and agents are bound to it by an obligation, in similar term, to keep it confidential. The customer's acceptance of these obligations shall be indicated by the customer's use of any of the information contained in this document.
Contract Terms: Unless otherwise stated this document is based on Tactuum's applicable standard Terms and
Conditions.
Version

1.6

Creator

K. Hennessey

Date Created

3rd Mar 2017

Last Edited

22nd Feb 2021

Editors

K. Hennessey, 3rd Mar 2017 – Initial draft

M. Buchner, 20th Mar 2017 – Review

N. Francoeur , 1st Sept 2018 – Update

K. Hennessey, 21st Oct 2019 – Update

K. Hennessey, 17th Feb 2020 – Update

K. Hennessey, 13th Apr 2020 – Update

K. Hennessey, 11th Dec 2020 – Update

K. Hennessey, 22nd Feb 2021 - Update
© Copyright 2018, Tactuum.
Table of Contents
Content Section Media Section
Mobile Publishing Section User Management Section
Content Section
Welcome Review Report
Redirect URL Management
Content Announcements Quick Links Settings
Info
Actions Button vs. Ellipses Preview Button
Save and Publish Button Main Heading Menu
Item Creation
Link To Page
Panel Settings
Toolkits
Site Settings
Footer Settings App Menu Tags
Panel Settings Export Sitemap
Settings – to include Password protection on web and app Info
Creating Tiles/Nodes in Toolkits
Contacts Drugs Guideline Guidelines Handbook
Image/PDF/Resource Link To
Page Pathway Resources
Shared Decision Making Aid
List Settings Notes
List Tag Setup Settings
Info
Condition – Hospital Condition - Primary Care Contact
Contact Group Guideline Guidelines
Image/PDF/Resource Link To
Page Pathway Treatment
Media – Display Toggle
Folders – Create – File, Folder, Image
Node Id Version Date Size Build
Cloud Icon
"X" button
Notifications History Creating new notifications
Users
Invite User Create User Groups Display Toggle
Editing a User
Before You Start
You should use as up-to-date a browser as possible, preferably Chrome (latest version), FireFox (latest version).

Login
Login to the web-based Knowledge Management System (KMS). You should have received information with the URL providing access to this login page and your login credentials. Keep these safe and secure.
If you have problems logging in, please contact support@tactuum.com for assistance.
Overview
Once logged in, depending upon your role privileges, you will see one or more options on the left-hand side:
| | |
| --- | --- |
| | The main content section. This is where you will do most of your editing work. |
| | The media section where you upload and manage images and electronic files, e.g. PDFs, jpegs, etc. |
| | The mobile publishing section where you publish changes to the app to mobile devices. |
| | The user management section where you control who gets access to the system, and what they can do. (access to this section depends on individual permissions) |