To create a notification:
Click on the green button
| | |
| --- | --- |
| Click on the green button | |
You will want to select the tool kit you need this notification to be delivered to (or choose all toolkits if this is a system- wide notification).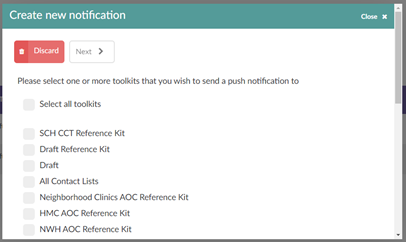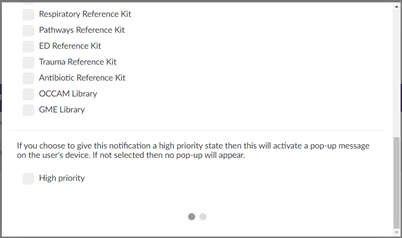 If this is an important message that needs to pop-up on the phone screen, scroll down and choose High-priority.
If you don't choose High priority, the message will only display as a red dot on the Bell icon at the top of your app: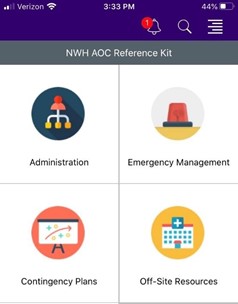 Once you have chosen your toolkit(s) and its priority, click Next to go to the next screen.
You will fill in each Section, notice that some have Character limits: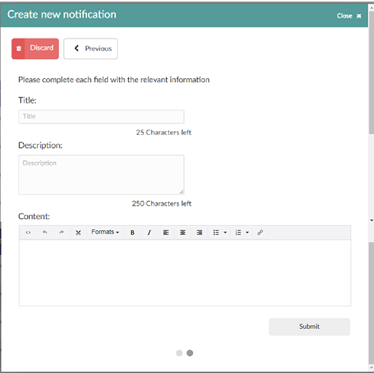 In the Content Section, you can include links to websites by one of two ways:
Cutting and pasting your URL into the body or
Highlight your text you want to be the link word or phrase click on the toolbar You will open a new menu: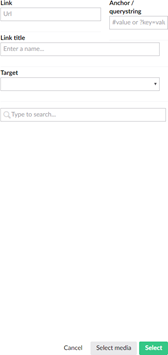 Enter your URL in the Link box. On the Target, you can choose to have the link open into a new window when someone clicks on it. Once you have everything set, hit Select and it will take you back to the body of your notification.
When you have your notification ready, hit Submit. It will ask for confirmation that you want to send it. Choose Yes and it will go. It should appear similar to this: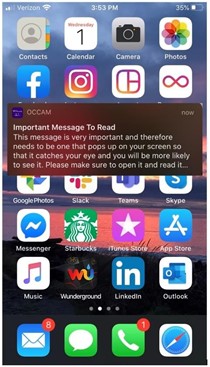 5. User Management Section
Users
Invite User – Click on this to fill out a form and email it to someone to set-up an account. Make sure to add the appropriate group to the User – in most cases "Editors"
Create User – Click on down arrow next to Invite User and choose Create user. Fill out the information, including group. The next window will show you the password. You will want to make sure to share this information with the New User
Groups – Generally not used as this is pre-determined by developers
Display Toggle – Similar to the Media section, this gives the user the choice of viewing content in grid or a list.
Editing a User
Click on User – the window shows you all the information about that profile.
You are able to change access email, user name, password, enable and disable their access and Delete the profile.